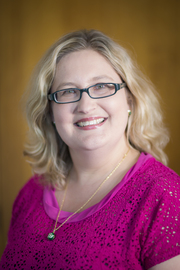 Professor Kathy Belov is the Pro-Vice-Chancellor (Global and Research Engagement) and has responsibility for pivotal areas of the University's Research Portfolio related to academic research partnerships, centres and institutes. She leads the Office of Global Engagement, oversees the University's multidisciplinary initiatives and stewards relations and agreements with the University's affiliated research institutes. She also focuses on developing the University's national and international partnerships to address the UN Sustainable Development Goals.
In her research Professor Belov uses immunogenetics to study immunity and health in Australia's native species. She publishes in top journals including Nature, Nature Genetics, PLoS Biology, PNAS and Genome Research. In recognition of her research discoveries, she was admitted as a fellow of the Australian Academy of Sciences (2022) and the Royal Society of NSW (2019). She was also awarded the Fenner Medal by the Australian Academy of Sciences in 2014, the Crozier Medal by the Genetics Society of Australasia (2013) and the MJD White Medal by the Genetics Society of Australasia (2021). She has coedited one book and published more than 200 research papers.
Kathy is passionate about mentoring others and has supervised 11 postdocs, 20 PhD students, 13 masters and 29 honours students. Many of her students have gone on to build distinguished careers in leading labs around the world.
Kathy is also an active contributor to science leadership. She is a member of the NSW Koala Expert Advisory Group and serves on scientific advisory boards at Taronga Zoo and the Ramaciotti Centre. She is co-chair of the International Policy Advisory Committee of the Association of Pacific Rim Universities and a trustee of the Australian Museum, where she chairs the Science Advisory Board. Kathy is also on the Council of the Royal Society of NSW and is a past president of the Genetics Society of Australasia.